It's not personal it's strictly business
Discovery Studios gets rid of content in order to satisfy economic needs
Whether you are a cinema enthusiast or just a normal viewer, you know the gimmick of streaming services are the never ending choices for entertainment. However, sometimes that's a good thing because you can keep bingeing content for days, but from time to time you just want to have something to watch without the endless scrolling.  
Companies like the one recently bought by Discovery Studios, Warner Brothers, understand our struggles, or so they think, and look for ways to better our experience.
Even though that sounds good, there is more than what meets the eye, like the monopolistic strategies companies like these use in order to reduce the costs listed on a company's final financial report. These strategies can be harmful and as seen recently with the cancelation of films like "Batgirl" and shows like "Sesame Street," people's jobs and life's work are at stake.
Two weeks ago, Warner Brothers announced the official cancellation of "Batgirl," their $90 million-budget movie, that was in production for more than a year. The cast had stars like breakout Leslie Grace and recognized legend Michael Keaton playing the roles of the vigilantes in a movie that was planned for a streaming release but then was given a blockbuster cinema treatment. The stars and crew believed their almost done film would debut in the coming months, but after the directors had suspicions and checked their servers, the project was gone. After months of hard work, from the writing to the editing stage, the whole team's dreams were taken away, solely for tax cuts and profit manipulation.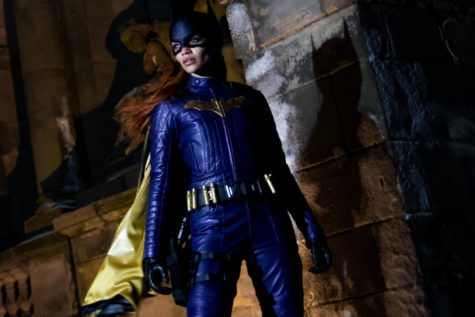 "No, we have nothing. Adil called and told me, 'Go ahead! Shoot everything on your phone!' I went on the server… Everything was gone. We were [like]… 'F**ing s**t!'… We did not [even] keep [the scenes] with Batman in it," Bilall Fallah, one of the directors for the recently canceled Batgirl movie, revealed in an interview with Skript.
The company's new CEO saw the film as a liability and wanted a way out, so, even after acknowledging the amount of work and budget put into the film, David Zaslav decided to cut cameras and end production. 
"The guys from Warner Bros. told us it was not a talent problem on our part or the actress [Leslie Grace], or even the quality of the movie. We were right in the middle of editing. There was a lot of work to get done, so it was not like the movie was finished! Warner Bros. told us the cancellation was a strategic change, a shifting in management so they could save some bucks," Fallah added.
This made its way onto global headlines and began a new public outrage movement to end this kind of monopoly that is harming the middle class workers that put their time and effort into these kinds of movies.
Soon after this announcement, customers of the HBO Max streaming service noticed many shows suddenly disappearing from the catalog and episodes being taken off seasons.
"My cousin loved Sesame Street, but now 200 episodes of her favorite show were suddenly gone," senior Diana Makarenko said after wanting to entertain her cousin and seeing this event spiral through social media.
The company's CEO wanted to cut risks and costs, and saw this strategy as the best option to decrease the spending on marketing and posting.
Now with their source of endless content now gone, along with hundreds of jobs and projects, cinephiles understand what it feels like to lose something you worked your whole life towards without the option to even see it one last time.
This means that hundreds of future projects are now at risk, and the hope for better content is now plummeting at extremely fast rates. Companies like Discovery and Warner Brothers need to expand their strategies to include better options that won't harm workers and leave work to waste.
Although it might seem as just less movies and tv shows to watch, it is the beginning of the end for the love of filmmaking for many. Producing films is about bringing your passions and dreams into life, and if this keeps going, thousands of dreams will be shattered just so some wallets that didn't need any saving will be saved