'Last' shall be first (in Netflix queue)
TBT: Live 'Airbender' series one to look for
Two years ago, Netflix revived "Avatar: The Last Airbender," an animated Nickelodeon series created by Michael Dante DiMartino and Bryan Konietzko that was first aired in 2005. This revival has given many young adults a glimpse of their childhood and many children a peephole into the past. Boasting the rare achievement of a 100% Rotten Tomatoes score, this show is more than deserving of being the first review in Tornado Times' Throwback Thursday (TBT) highlights.
The show is set in a universe with four elemental powers: Water, Earth, Fire and Air. Different regions are defined by which element their people bend or control. Every generation, one Avatar, an individual capable of bending all four elements, is born. The story follows a young avatar and airbender, Aang, who discovers he is the last airbender after being frozen in ice for 100 years. In the century he was gone, the fire nation set to colonize the world. It's up to Aang and his friends to restore peace to the four nations.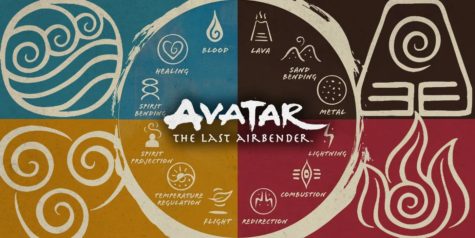 Being a Western-created animated series, "The Last Airbender" received criticism on its identity as an "anime," the typical name for Japanese animated series. However, despite its Western origin, the show is recognized for its "careful integration of cultural, historical, martial art, and fantasy elements from across the globe" according to Aja Romano of VOX.com. Heavily inspired from aspects of Buddhism and Taoism, the show successfully introduced aspects of Asian culture to Western society. While progress has been slow, the trend of Eastern culture has recently flooded into Western big-entertainment. Movies like "Crazy Rich Asians" (2018) or Marvel's "Shang Chi" (2021) have proudly continued the trend of Eastern representation largely contributed by "Avatar: The Last Airbender."
Continuing the Avatar legacy, on Aug. 6 Netflix announced the production of a live-action recreation of the animated show. More recently, on Sept. 27, Netflix announced the live-action cast. The diversity of the cast received support from many subscribers and critics. With a great balance of humor, creativity, public interest, and social change, it is safe to say "Avatar: The Last Airbender" is one of the greatest series of the 2000s.