Softball against Coral Glades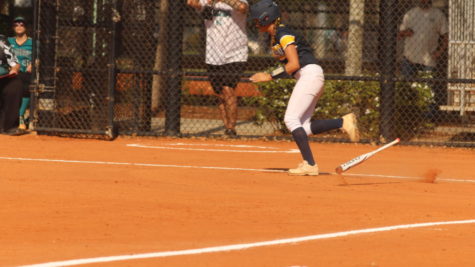 Sophomore Riley Mcleod hits and immediately drops the bat with no hesitation. She dashes to first base.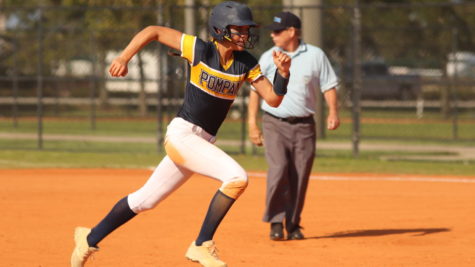 Sophomore Riley Mcleod is on her way to 3rd base after Senior Mckenzie Jewell gets a hit.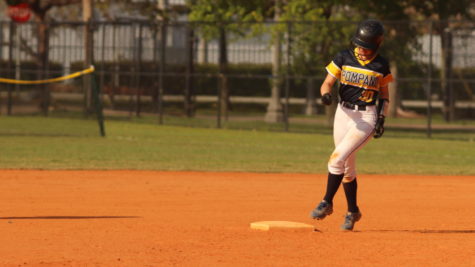 Sophomore Belle Williams reaches 2nd base against Crystal Glades.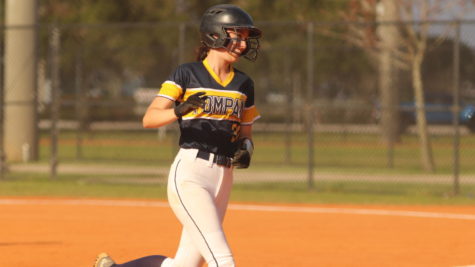 Senior Riley Dion runs to home base as Mckenzie Jewell hits a home run in the 5th inning.